Description
Puig BMW R1200GS Adventure Chassis Caps 2014+
Puig Chassis Caps are designed to give your motorcycle a clean, slick look. The kit is easy to install and the chassis caps are available only for some motorcycle models.
Fits models:  BMW R1200GS Adventure 2014+
Better protection and aerodynamics
Sporty look
Easy Mounting
Approved and certificated by the german TÜV
Puig BMW R1200GS Adventure Chassis Caps 2014+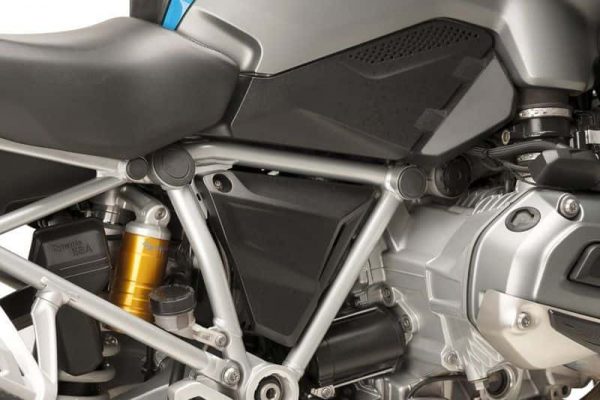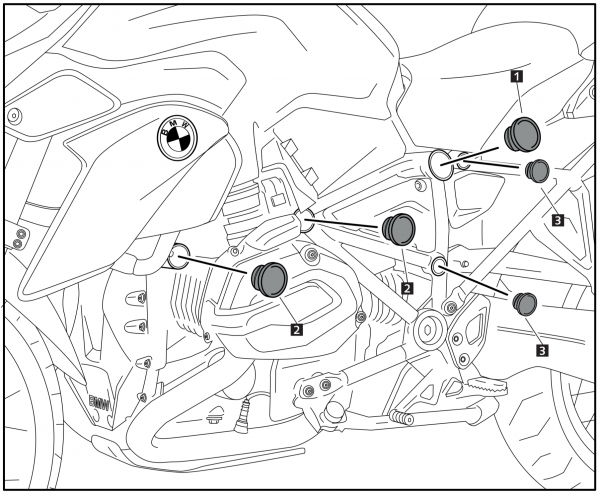 PUIG designs, manufactures, and distributes its own products since 1964. The experience throughout these years is directly applied to each and every single product designed; for this reason, PUIG has been able to acquire the trust of many professional riders and motorcyclists that have used and are using our products.
Our commitment to plan, carry out, and distribute quality products, which are able to improve the OEM equipment of the motorcycle and motorcyclist on technology and safety performances, is achieved thanks to the synergy of the PUIG team whose values are always related to the best product development.
The technolgy is, in this industry, a must, and from the very beginning PUIG has entrusted its future to it. On top of a continued improvement on quality product through technology integration, PUIG nowadays has a specialised department of design and development of new products, creating, adapting, and testing all new products that year by year are being included in our catalog.