Description
DBK Ducati DesertX Carbon Fibre Under-Seat Side Panels – Matte
Upgrade the aesthetics of your Ducati DesertX by adding these side panels that are made of top-quality matte finish carbon fibre.
These panels are crafted with precision using the autoclave production method, ensuring that they are durable and of the highest quality possible.
They are specifically designed to fit seamlessly onto your Ducati DesertX, and the carbon weave pattern matches perfectly with the rest of the bike's appearance.
The panels are made of 100% plain weave carbon fibre, ensuring that they are lightweight and strong enough to handle even the roughest terrain.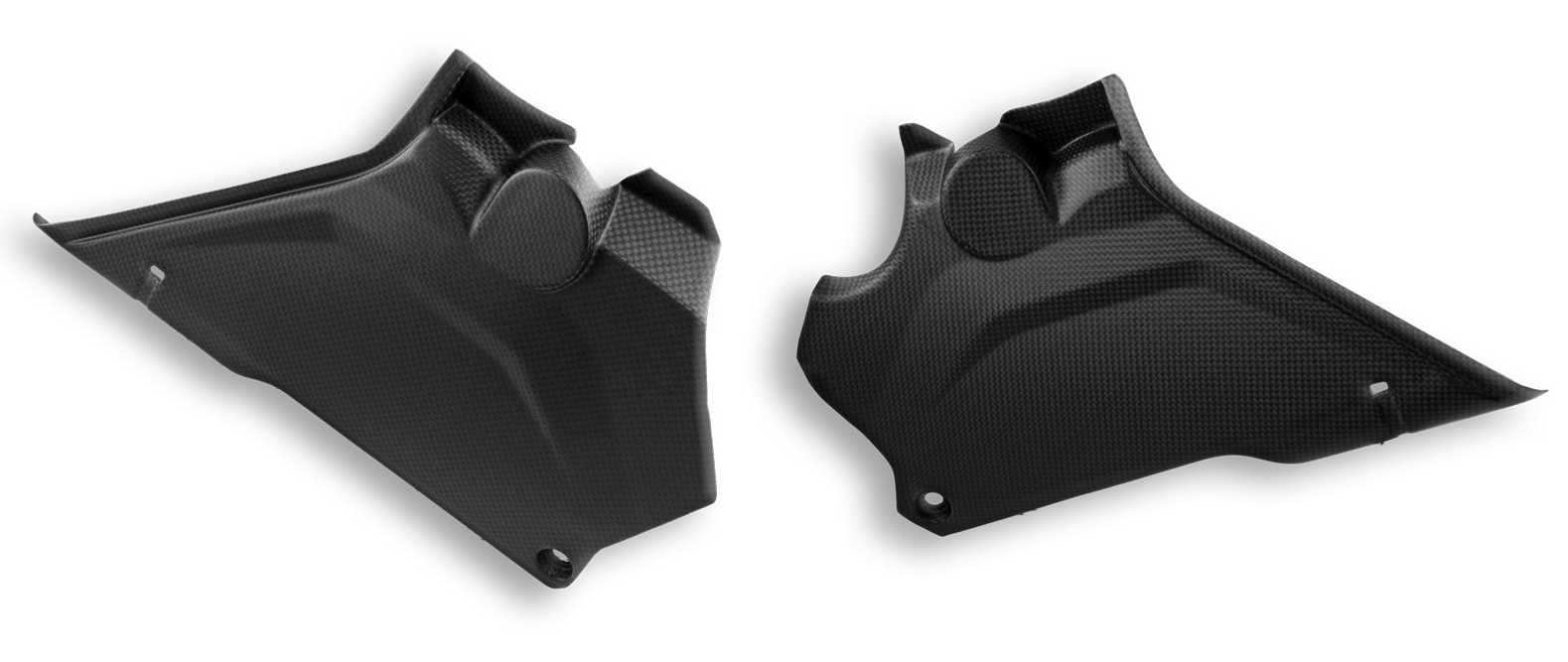 DBK designs develop, manufactures and markets its products, based on experience in all the years on-road and in racing to make every effort to give the maximum reliability and guarantee on products, find the design and the best performance, utilise the support of our prepared technicians and the best test pilot, employing the best materials and the innovative technology in the motorcycle industry.