Description
CNC Racing MV Agusta Rear Sprocket Flange Titanium
Could this be the extravagant piece of bling you can get for your MV Agusta?
Swap the boring cast sprocket flange for this beautifully created very lightweight Titanium replacement and make your MV Agusta stand out even more!
Manufactured from the highest grade 5 Titanium and CNC machined with real carbon fibre inlays.
Fits the following MV Agusta models:
Brutale 675/800 2012 – 2017
Brutale 800 RR 2015 – 2019
Brutale 920 2011 – 2012
Brutale 990 R 2009 – 2012
Brutale 1090 Corsa 2013 – 2016
Brutale 1090 R 2012 – 2015
Brutale  1090 RR 2010 – 2017
Brutale 1090 2013 – 2017
Dragster 800/RR 2014 – 2017
F3 675/800 2012 – 2017
F4 1000 2010 – 2019
F4 1000 R 2010 – 2017
F4 1000 RC 2015 – 2019
F4 1000 RR 2010 – 2019
Rivale 800 2014 – 2016
Stradale 800 2015
Turismo Veloce 800 2015 – 2017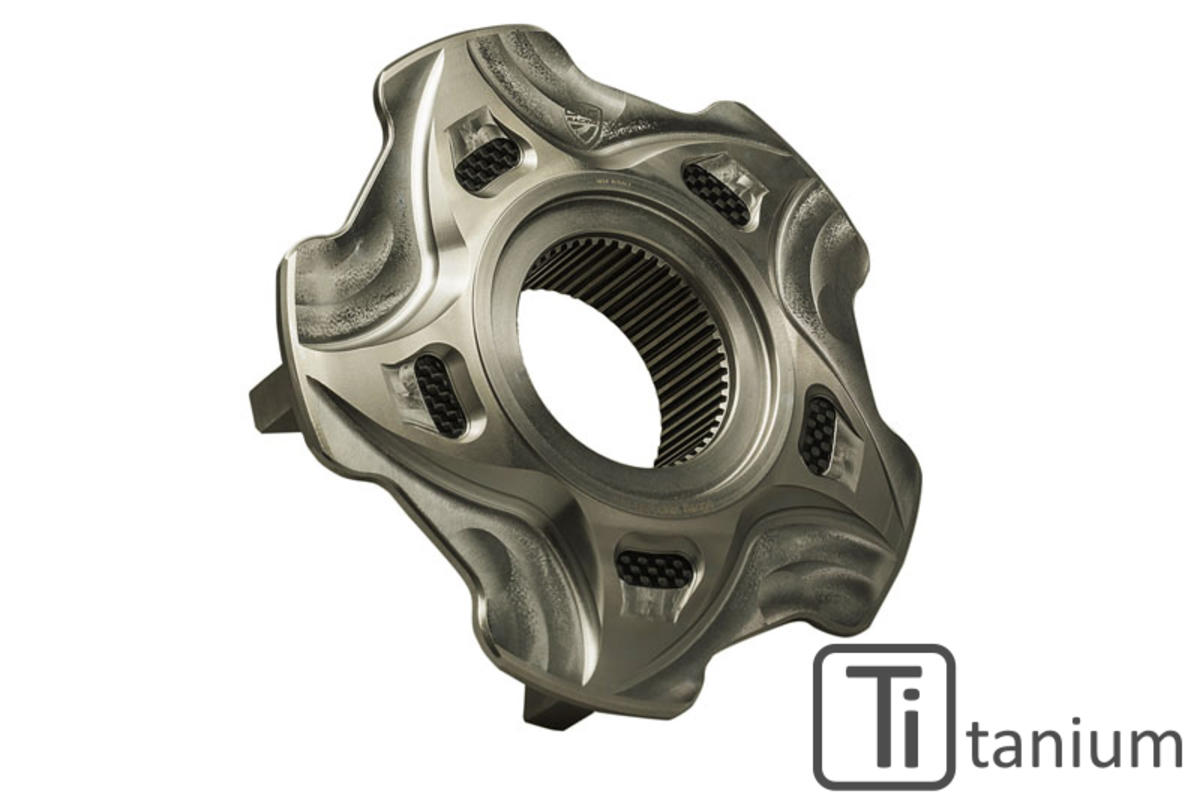 The enthusiasm of the market and the satisfaction of the most demanding drivers are witnesses to our success. We have become an absolute top player for the most sophisticated brands of international, sports touring and supersport motor vehicles. The inexorable and lightning growth in the world market have certified CNC RACING as a primary leader in the field of high-end special components for professional racing and road use