Description
CNC Racing MV Agusta Brutale F4 Adjustable Rearsets
CNC Racing MV Brutale F4 adjustable rear sets kit are the perfect choice to replace the OEM parts.
CNC machined from light alloy billet and then given a hard black anodized surface finish.
Rearsets kit allows 4 positions to the fixed footrests.
What you'll receive in the kit:
– Brake and gear toe with a longer rod, eccentric adjusting (as pictured above)
– stainless steel screws lightened billet.
– Aluminium heel guards.
Fits the following MV Agusta Brutale & F4 models:
Brutale 750-910/S/R 
Brutale 920 2011-12
Brutale 989/R 2005+
Brutale 990/R 2009+
Brutale 1078/RR 2007+
F4 750-1000-312R-312RR/R/RR 1999-2019 (all models & variations)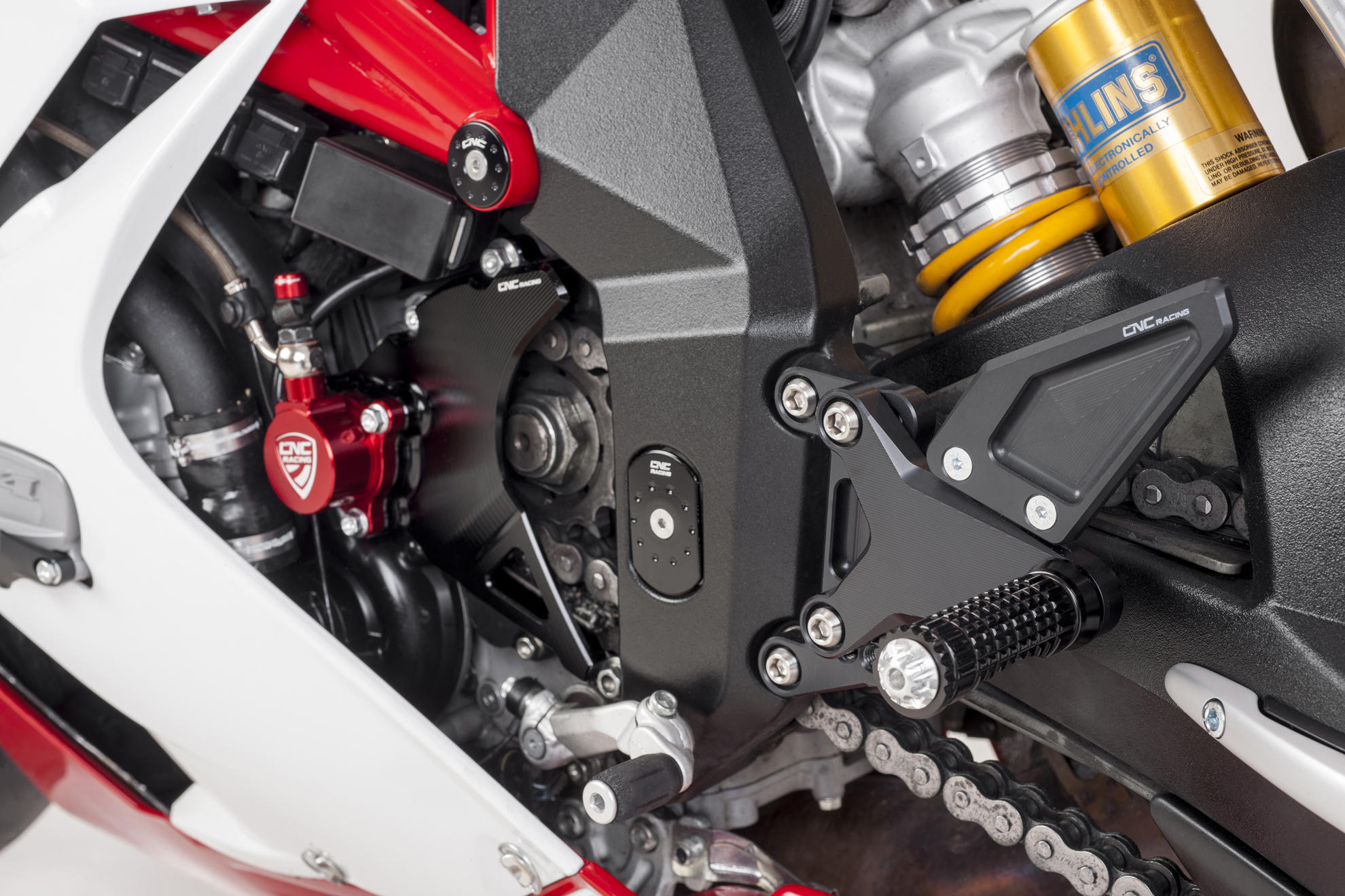 The enthusiasm of the market and the satisfaction of the most demanding drivers are witnesses to our success. We have become an absolute top player for the most sophisticated brands of international, sports touring and supersport motor vehicles. The inexorable and lightning growth in the world market have certified CNC RACING as a primary leader in the field of high-end special components for professional racing and road use