Description
Andreani Advanced Adjustable Fork Cartridge Ohlins Kit Yamaha MT09
This kit compromises of the following:
Adreani Fork Cartridges: Complete hydraulic fork cartridge kit to replace your original equipment. Andreani have developed a sophisticated hydraulic system that ensures exceptional performance in cornering and braking. Using 20mm pistons for increased oil flow you have a front fork that has considerably more feel and control than standard. The kit comes with adjustable spring preload and complete with springs to suit rider weight.
Features:
Adjustable hydraulic cartridge (compression and rebound) system
20mm re-designed pistons for improved oil flow.
Adjustable spring pre-load.
All adjustments made externally.
Spring changes/upgrades possible.
High quality, CNC machined, anodised alloy components which creates less wear and more reliability than standard front forks.
Exceptional performance under braking and around corners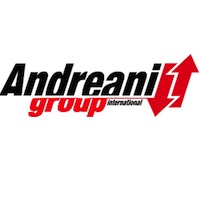 Ohlins rear shock: The S46 Street Performance Line is based on our popular STX46 DR1 shock absorber and developed for naked sports bikes and street performance bikes. It features a large 46mm main piston and an internal gas reservoir within the main body of the shock.
With adjustable damping you can change the behavior of the shock to suit your taste and even fit a hydraulic spring pre loader to change the stance of the bike. This is the perfect choice for the naked sports bike, or as well call it: Street Performance Line.
Features:
Monotube shock absorber
Öhlins well proven design
Adjustable rebound damping and compression
A range of spring rates available
Maintenance possibilities
Optional hydraulic spring pre loader
Available to a large range of bike models