Description
AEM Factory Ducati Integrated Titanium Brake + Clutch Reservoir Fluid Tanks
How your beautiful Ducati should have come from the factory!
The AEM Factory titanium fluid tank installs directly to your brake & clutch master cylinder, the result is a very clean configuration of your handlebar without brackets or hoses.
Available in two sizes: 42mm for front brake master cylinder and 27mm for the clutch master cylinder
The AEM Factory's Ducati brake & clutch reservoir tanks are made of jewel-like complexity and manufactured from the highest-grade billet titanium & aluminium to really give your Ducati/MV Agusta the finished look it deserves.
**WARNING, adjustments to the M/C will be required if fitting to any faired Ducati**
*photo image for reference only*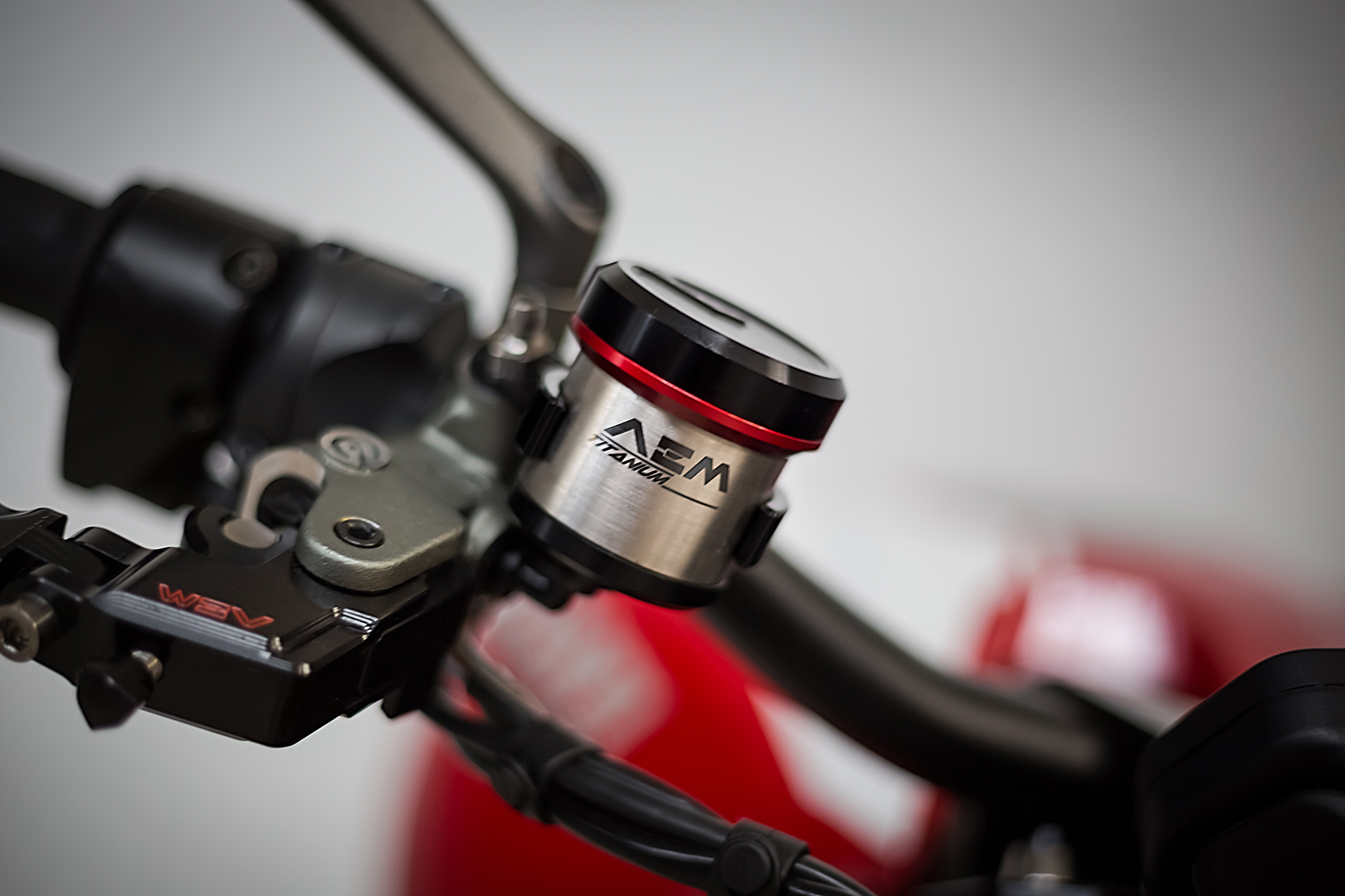 AEM Factory is an Italian company based in Milan, they focus on bringing high-quality CNC parts for your motorcycle with a unique design and features.  Made with great attention to detail to achieve the best functionality and weight loss on every part, and of course Italian design.